The Piano Show: great piano music, any time, any style.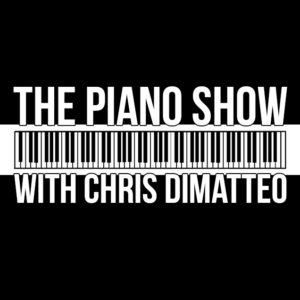 The Piano Show is a weekly hour all about great piano music, from any time and in any style.
Radio station Music 100.9 in Monte Carlo broadcasts music in Monte Carlo, France, covering Monaco, southeastern France and parts of northwestern coastal Italy. It plays a kind of Oldies or Classic Hits format, but with a playlist of hits from all decades, reaching wider and deeper than most other oldies stations' playlists. Music 100.9 includes speakers and commercials in English, French and Italian, since all of those languages are spoken in its coverage area.
The Piano Show serves Music 100.9's marketing and positioning as a weekend feature that stimulates and broadens the audience's curiosity about music, by introducing some connections between popular, jazz and classical music, to a popular music radio audience. This is based on the common element of the piano, which is played in all those styles.
The Music 100.9 audience is already used to hearing music of Frank Sinatra together with hits from artists like the Beatles, Sting and Madonna. It's a short step from Frank Sinatra to Duke Ellington and Oscar Peterson, and from there to Claude Debussy, then Frederic Chopin and any and all others who composed for the piano, at any time and in any place and style. By introducing the music with a carefully selected minimum of information, The Piano Show creates a comfortable environment where the listener can hear something familiar and then something one step beyond.
Contact: thepianoshow88 [at] gmail. Here is a sample edition of The Piano Show:
Segment 1: Scarlatti and Monk

We play some music of Domenico Scarlatti and Thelonious Monk, and invite a comparison of their spirit and personal approach to the piano, even as their music sounds completely different, being 200 years apart.
Segment 2: Piano music on the quiet side

In this segment we relax with a selection of piano music on the quiet side, coming from different continents and different times. We hear Ramsey Lewis, Ahmad Jamal, and Duke Ellington, then Mozart played by Lars Vogt, Alberto Ginastera played by Gloria Cheng and a Harold Arlen song played by Oscar Peterson.
---
Station ID Liners for Music 100.9 in Monte Carlo
There liners are run in station breaks of The Piano Show on Music 100.9. They also run in regular rotation on the station as stand-alone station IDs and as tags on station and program promos. The last two are in French and Italian, but with the word "Music" in English, per the station's on-air language policy.
These liners are refreshed every few weeks, so that any single take does not get too many impressions.
---