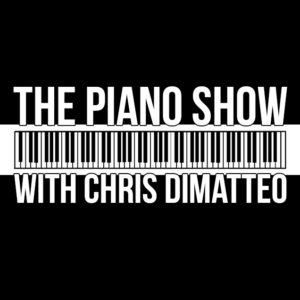 The Piano Show is a weekly one-hour radio show of great piano music, from any time and in any style. I originally produced it for a radio station in Monte Carlo that covered Monaco, southeastern France and parts of northwestern coastal Italy.
I created the show from concept, programming, hosting and production. By playing different styles of music but that are all on piano, I draw connections between popular, jazz and classical music, for a radio audience that is used to hearing a broad spectrum of music mostly in and around pop and rock. I choose the music to give the audience something familiar, then something not familiar but still pleasant. The weekly show is currently on hiatus since the client station is no longer on the air.
Here is a sample edition of The Piano Show:
Segment 1: Scarlatti and Monk

We play some music of Domenico Scarlatti and Thelonious Monk, and invite a comparison of their spirit and personal approach to the piano, even as their music sounds completely different, being 200 years apart.
Segment 2: Piano music on the quiet side

In this segment we relax with a selection of piano music on the quiet side, coming from different continents and different times. We hear Ramsey Lewis, Ahmad Jamal, and Duke Ellington, then Mozart played by Lars Vogt, Alberto Ginastera played by Gloria Cheng and a Harold Arlen song played by Oscar Peterson.